Välkommen att kontakta oss på följande e-postadresser:
Vi uppmanar Dig som på ett eller annat sätt vill delta i projektet, att höra av Dig till oss.
Se också Om NCP X-AIONS samt Support & Gåvor.
***
Vi samarbetar internationellt med forskare inom olika områden. På grund av rådande känsliga läge inom universitets- och forskarvärlden skyddar vi självfallet deras identitet om så önskas.
— Vi Välkomnar nya medarbetare och samarbetspartners —
New Cosmic Paradigm NCP X-AIONS
Arnold Therner, Nike Therner, Steen Löth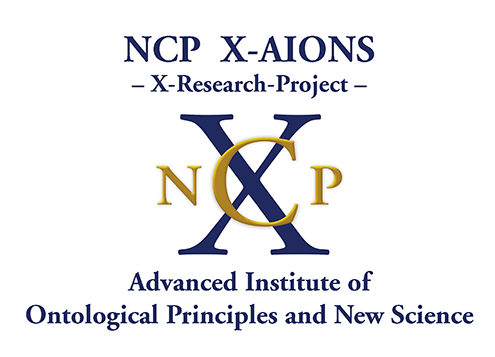 NCP X-AIONS – The X-Research Project presenterar:
The Cosmic Worldview – Ontology of Consciousness and Reality
"X-Strukturen" och "X-RCT Processen" (the Reality-Consciousness Transformation Process);
– Livets och Verklighetens basala Natur – Existens och Odödlighet – Evolutionen –
Den Dubbelriktade Manifestations- och Perceptions Processen från Omanifesterad Initial Verklighet till Manifesterad Objektiv Verklighet (manifestation) och Upplevelsen av den som Subjektiv Verklighet – Livsupplevelse/ Medvetande (perception).
En djupgående lösning på "The Hard Problem of Consciousness" (the mystery of perception, qualia) och "The Hard Problem of Reality" (the nature of objective reality).