Velkommen at kontakte os på følgende E-mailadresser:
Vi opfordrer alle, som på en eller anden måde vil deltage i projektet, til at tage kontakt med os.
Se også Om NCP X-AIONS samt Support og Gaver.
***
Vi samarbejder internationalt med forskere i forskellige områder. På grund af nuværende, følsomme situation i universitets- og forskningsverden beskytter vi selvfølgelig deres identitet, hvis det ønskes.
— Vi byder Velkommen til nye medarbejdere og samarbejdspartnere —
New Cosmic Paradigm NCP X-AIONS
Arnold Therner, Nike Therner, Steen Løth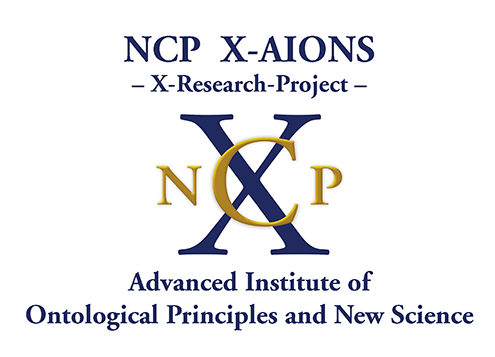 NCP X-AIONS – The X-Research Project præsenterer:
The Cosmic Worldview – Ontology of Consciousness and Reality
"X-Strukturen" og "X-RCT Processen" (the Reality-Consciousness Transformation Process);
– Livets og Virkelighedens basale Natur –  Eksistens og Udødelighed – Evolutionen –
Den Bidirektionale Manifestations-Perceptions-Proces fra Umanifestered Initial Virkelighed til Manifestered Objektiv Virkelighed (manifestation) og Oplevelsen af den som Subjektiv Virkelighed – Livsupplevelse/ Bevidtshed (perception).
En dybtgående løsning af "The Hard Problem of Consciousness" (the mystery of perception, qualia) og "The Hard Problem of Reality" (the nature of objective reality).